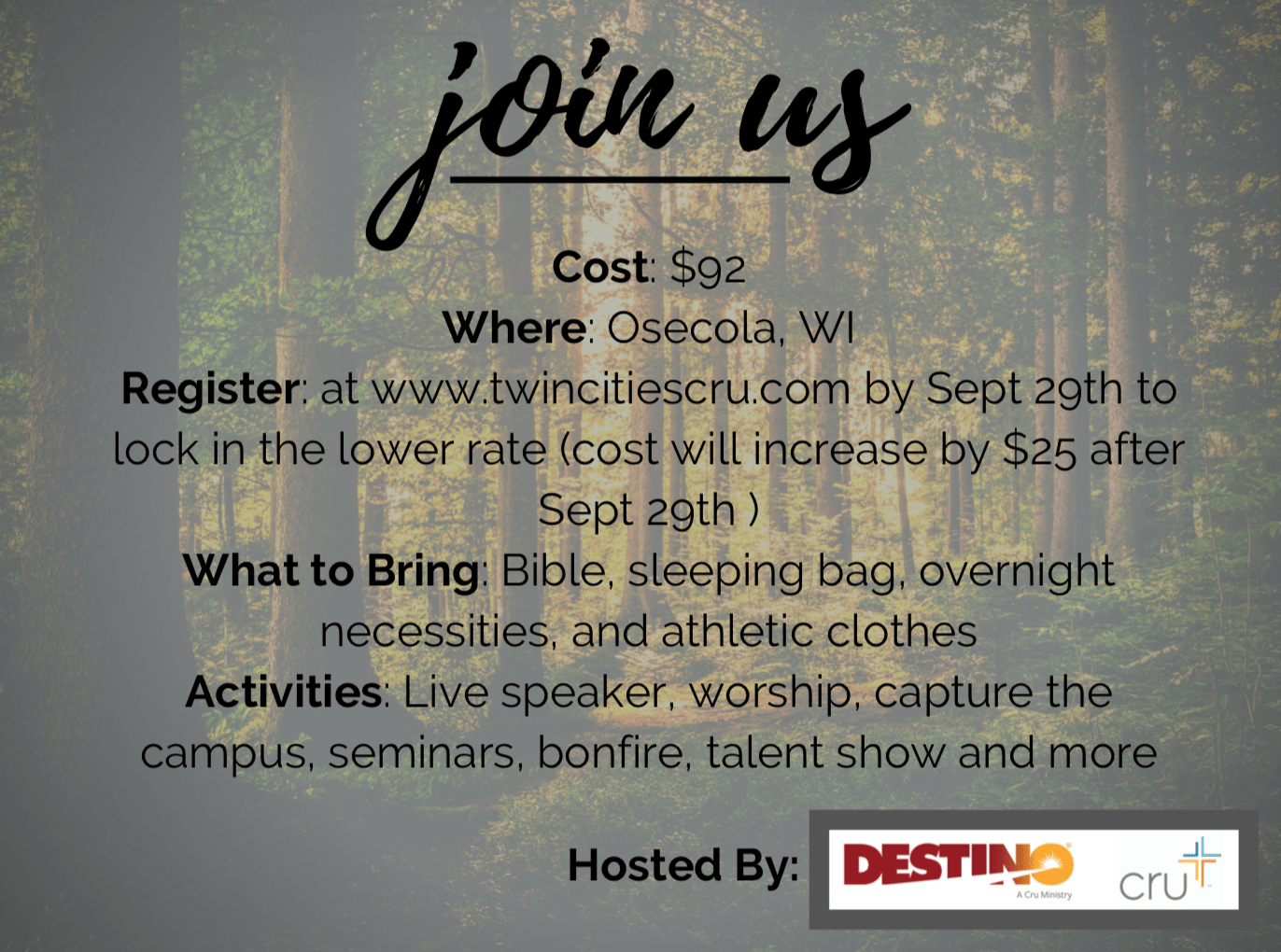 When: October 11-13, 2019
Where: The ARC  (2372 30th Ave, Osceola, WI 54020)
Who: 250+ Twin Cities Cru students!
Cost: $92 (check with your campus staff or student leaders for discounts/scholarships that may apply to your campus)
IMPORTANT NOTE: In order to reserve your spot at the lower price of $92 you must pay in full (non-refundable) by September 29th. You may still register after the 29th, but the price will increase by $25.